I doesn't exist
Our Kickstarter is now LIVE!
For the past months we have been working hard on creating a Kickstarter to finance the last steps of development and we are finally ready to share it with you! We have a lot of awesome rewards such as pins, stickers and of course the game itself! Some of our rewards are limited so head over now to get your hands on them!
Look at all these rewards!!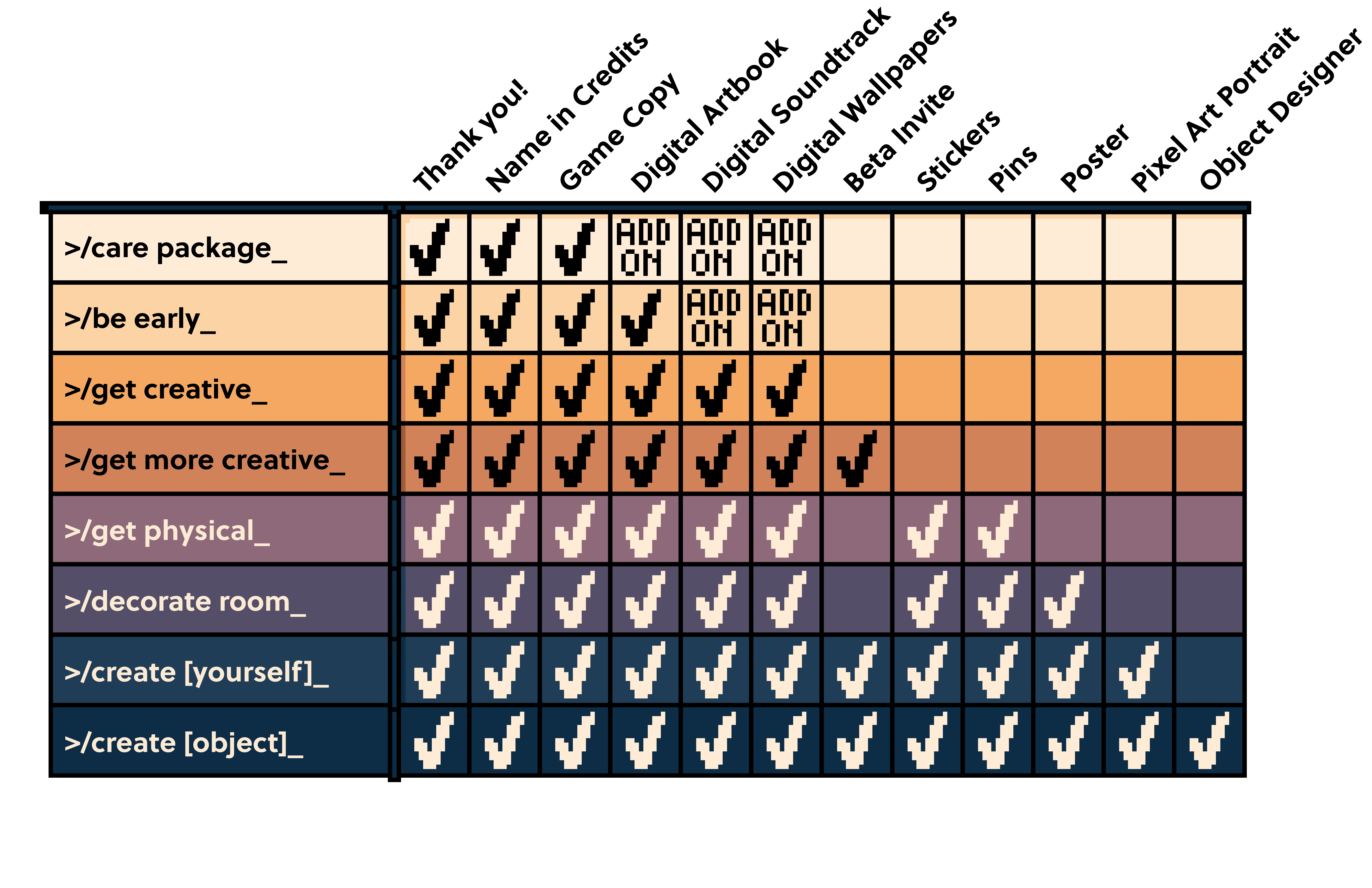 When we started making this game we never would've thought to be at this point and it all started here on itch. So thank you to everyone who played our alpha, who left us a sweet comment or made a video about it - all of this would've not been possible without you.